Become part of the Visions team!
---
While we are not currently recruiting for specific openings, we are always receiving resumes for future openings.
Please submit your resume below and indicate for which category of positions you are applying:
---
Subcontractor
in all four of our programs, which are: DD Waiver, Mi Via, Centennial Care, and Guardianship.
Hours and salary vary, depending on caseload. The subcontractor position is paid on a percentage basis per client.
General responsibilities include:
Monthly contacts with individuals
Person-centered planning
Preparing annual budgets
Monitor service delivery
Timely submission of reporting requirements
Attend staff meetings
Follow quality assurance plan, policies, and procedures
Maintain files
Support annual reviews and audits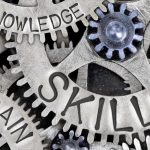 Having trouble submitting your resume via this page? Please email it to lecie@visionsnm.com