If you or a family member currently receives Consultant services through Visions, please take a moment to share your feedback by completing our annual survey.
Your input matters and will be taken seriously as we work to improve our services.
Mi Via Consulting: Streamlined and flexible.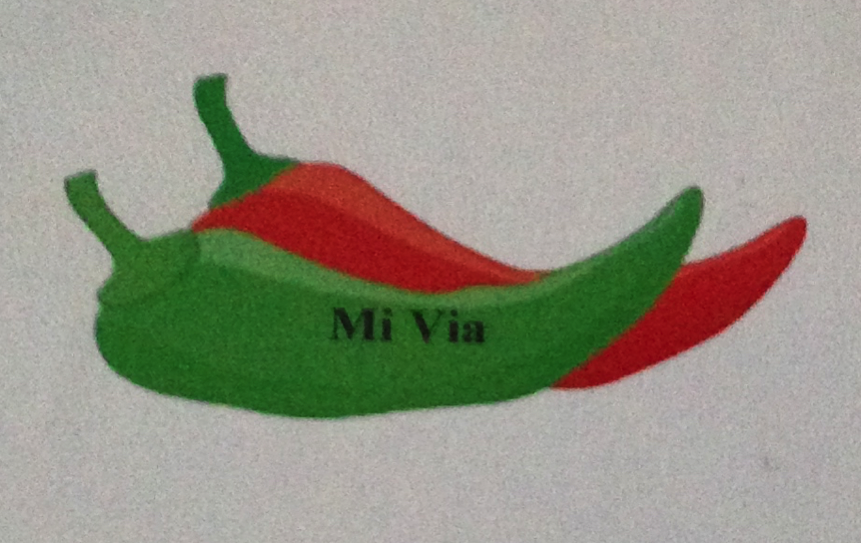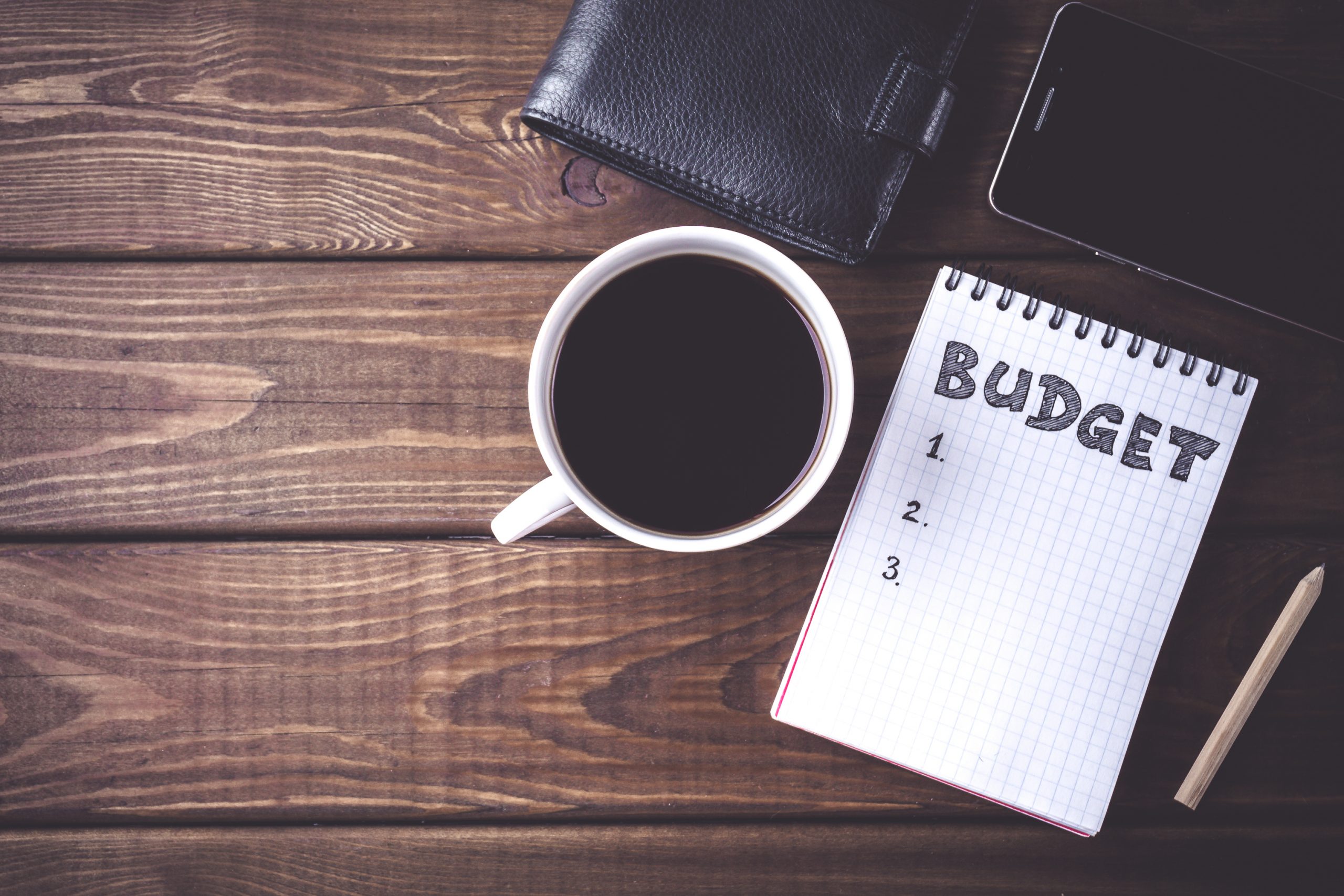 Mi Via, "My Way" or "My Path", is a self-directed waiver program that allows individuals with developmental disabilities to set up and manage their own services and supports in a manner that works best for them. With the help of a "Consultant", program participants create budgets that reflect their unique needs, hire employees and staff members to meet those needs, and purchase other goods and services as needed. Visions Case Management offers top notch Mi Via consulting services, and our Consultants are ready to help you manage any and all aspects of your Mi Via program, including finding and hiring support staff, scheduling services, working with vendors and therapists, purchasing goods, monitoring your budget and answering questions about all aspects of the program. Most of all, you can count on us for support when you need it, and for honest and up to date information about all of your options. Give us a call to see how we can help you find your path.
Click here to view or download our Community Resource Directory.
Other helpful websites to visit:
Program Manager
vonnie@visionsnm.com

I have been with Visions since May 2017. I graduated from NMSU with a degree in Social Work in 1993. GO AGGIES! I have studied Organizational Psychology and completed a fellowship with LEND (Leadership Education in Neurodevelopmental Disabilities). I have always loved working with families! Each family is special and unique. I consider it an honor to be a part of the lives of those I am fortunate to serve. I am happy to be a part of the Visions team as a Mi Via Consultant. I love this waiver and have seen the tremendous benefits of self- direction. I have 20 years leadership experience running various programs and advocating for individuals with developmental disabilities. I worked at ARCA for 15 years as a Division Director managing the Family Based Services Division. These services included: Home Based Supports, Respite, Specialized Foster Care, Specialized Adoptions and the Prader Willi Syndrome Project. I loved ARCA , but left to care for one of my daughters who was ill at the time and needed her momma. I worked at UNM CDD as the Clinical Manager for the Mi Via program prior to working for Visions. I have been married for 25 years and have 4 wonderful children, two boys and two girls. My oldest is a Lobo, attending UNM, but we still love him. LOL. My younger son wants to follow in big brother's footsteps so we might have another Lobo in our home in a few years. Oy Vey! My daughters have Down syndrome; one is medically fragile. They're sweet, funny, hard-working girls who love people. Every summer, my children show sheep for 4H so that keeps us very busy. When we can, we participate in Special Olympics in bowling. My boys have been in rugby, fencing, track and basketball. Needless to say, not much dirt collects under our feet.
Consultant
beth@visionsnm.com

Hi, I'm Beth! I have been with Visions for 18 years! I started as a DDW case manager and now am a Mi Via consultant. I am from Pennsylvania and went to college at East Stroudsburg University, where I studied Sociology with a concentration in Social Work. I have lived in Santa Fe for 19 years. When I am not working I am usually spending time with my family. My two boys keep me busy taxiing them to school and sports. I love being outdoors and often spend my weekends camping, fishing, hiking and biking.
Consultant
camille@visionsnm.com
I am a native New Mexican who was raised in Santa Fe. I currently live in Rio Rancho, New Mexico. As a consultant I will serve Albuquerque, Rio Rancho and the Santa Fe area. I have worked as a social worker for over 25 years. I received my master's degree in Social Work from New Mexico Highlands University. I have always loved working with families and people with disabilities. As a teenager, I was a volunteer with ARCA, little did I know I was already paving my way for the future. I have worked for the schools in rural communities and state agencies, always advocating for those in need. I became part of the Visions Case Management team in 2021 and l am looking forward to working with families and honored to be part of their lives in achieving their goals. I am 26 years married and have 3 children. My oldest recently graduated from college and my youngest graduated from high school. My middle daughter is diagnosed with Rett Syndrome and is medically fragile. She has blessed our lives and made me a better person. In my work, I see things through a different lens because of my personal experiences in caring for a person with multiple medical needs and disabilities. I understand the challenges families face because I have lived through those challenges myself. My family is my pride and joy. I spend most of my free time participating in family activities such as going for drives, spending time in Villanueva, New Mexico, movie watching, and cooking together. I also love refurbishing old furniture and bringing them back to life. The older the better!
Consultant
daryl@visionsnm.com
I have been working as a Consultant for 3 years but have been involved in this field for over 15 years in various capacities from residential staff to Case Management. I have a Bachelor's Degree in Sociology and Government from New Mexico State University. I grew up in Los Angeles, California and resided in Las Cruces for 6 years before moving to Albuquerque. I have lived in Albuquerque for over 13 years and really enjoy the city. I will be covering a Statewide caseload with the majority of my Participants being in the South and Southeast region of the state. My hobbies include bowling, basketball, watching movies and being physically active. I enjoy going to the gym, bike riding, hiking and being outdoors. I spend most of my time off with my girlfriend and our pets.
Consultant
elena@visionsnm.com

Hi, I'm Elena and I am very proud to be part of Visions as a Consultant for the Mi Via Waiver. Carolane McNees, the founder of Visions Case Management, was my daughter's first case manager and I had the pleasure of being with Visions when it first began. I was born and raised in Santa Fe, got married and moved to San Bernardino, California where my husband was stationed in the Armed Forces, where I gave birth to my son who has married and given me 6 beautiful grandchildren. Later, I moved to Salt Lake City, Utah where I gave birth to my daughter who was born with multiple disabilities. We decided to move back to Santa Fe to be close to family and have lived here for the past 37 years. My experience comes from being a mom and wearing many the many hats that need to be worn while being the strongest advocate possible, going through the many challenges that only those who walk or have walked in the shoes can truly understand what it's like day to day. The tremendous Love, Joy and Compassion learned from taking care of a person with special needs is remarkably unique and so special. I have been a caregiver, staff, transporter, and trainer for many individuals with special needs for 39 years. After my daughter's passing 9 years ago I began my new-found journey in honor of her memory. I became a Coordinator for New Pathways for 2 years, then moved over to Santa Lucia where I enjoyed working for 7 years until I was offered a position to be a Consultant with UNM and worked for 1 ½ years. I have been with Visions since May of 2017, and I am honored to be part of a wonderful team at Visions and love working with all of the families who have welcomed me into their lives. When I am not working I spend a great deal of time at the grandkids' basketball games, fishing, gardening, and going for nice scenic drives.
Consultant
gladys@visionsnm.com


I graduated with my BSW from NMSU in 2017 and soon after, worked at a local health clinic for two years. I worked with pregnant women and families with children ages 0-3, providing home visitation services while getting them connected to much needed resources. I then went on to obtain my Master's degree in Social Work from WNMU in 2019. My work experience in case management grew when I began working as a care coordinator for an MCO shortly after.
I was born and raised in Deming, NM. I moved to Las Cruces, NM right after I finished high school to attend college and have lived here ever since. Through my work at Visions, I will be serving families in Las Cruces as well as surrounding areas in the Southwest.
I enjoy being outdoors and my favorite hobby is going hiking. I also enjoy going on walks with my two dogs, Molly and Charlie.
Consultant
jodi@visionsnm.com

I have worked with the DD waiver since 2005. Originally my intention was to become a nurse but I fell in love with my clients and their families so was led to social work and have never looked back. I obtained my LMSW in 2009. Since that time I have worked in residential settings, as a social worker for children in CYFD custody, program manager on the DD waiver, a home study practitioner and now as a Mi Via Consultant. I have been with Visions for a few months but have been a Mi Via Consultant for 3 years. I love getting to know my participants and helping them achieve their optimal goals. I live in Albuquerque with my husband, daughter and our spoiled Schnauzer. When I am not working, I enjoy spending time with my daughter, traveling, gardening and helping my husband renovate our home. I feel honored to be working in a field with so many wonderful individuals.
Consultant
katie@visionsnm.com

I have been with Visions since the summer of 2016 and really enjoy working with the Visions team. I earned a Bachelors of Science in Human Development and Family Relations from the University of New Mexico. I then went on to get my Masters degree in Social Work from New Mexico Highlands University in Rio Rancho. I am originally from Port Arthur, TX, but moved to Roswell, NM when I was nine years old. I feel like I am a lifelong New Mexican! I currently live in Rio Rancho and serve the surrounding areas. Before joining the Visions team I worked as a Behavior Management Specialist and Community Support Worker for Teambuilders/Agave Health. I enjoy spending weekends and free time with my husband and two children going to Mass, watching football, and enjoying the outdoors.
Consultant
kimberly@visionsnm.com

I have been a Mi Via Consultant since 2014, and because I have my own special needs son I've been "working" in the field for 17 years. I received my Bachelors degree in Biology from Creighton University, and I studied American Sign Language at UNM after I learned my son was deaf. Prior to becoming a Mi Via Consultant, I was part of a group of parents and educators that founded a charter school in Albuquerque in 2010 - The Albuquerque Sign Language Academy. The school serves deaf, hard of hearing, and hearing children, making it the first of its kind in New Mexico. I could not be more proud of the staff and the great work that happens there everyday. I continue to serve as the Board Chair, and I consider myself very lucky to be working with the staff, students, and their families. My transition to become a Mi Via Consultant was a natural one because of my son and my own personal Mi Via experience - and I had a fantastic mentor. I truly love working with the families I serve, and I feel honored that they allow me to be a part of their lives. When I am not working, I am generally running my three children around - my oldest boy and boy/girl twins. I enjoy traveling, camping, movies, spending time with family and friends, and I love a good laugh!
Consultant
lauren@visionsnm.com
Hi there! I have been with Visions since August 2021. I was working as a social worker for three years prior to starting at Visions. I graduated with my Bachelors in 2015 from NMSU and I got my Masters degree in 2018 from UNM. I am from California, but have lived in NM for a while now, and consider it home. I lived in the Sacramento Mountains near Cloudcroft for 7 years. I now live in Albuquerque, I've been here for 4 years, and I love it. So far with Visions I serve central and Northern NM. I am open to traveling down south though! If I'm not at home I'm either walking my dog Raffi (GSD) at the Bosque, at the grocery store (I think it's fun), or at the hot yoga studio. I also have backyard chickens (they are some quirky birds), and an orange cat named Ferris.
Consultant
sarah@visionsnm.com

I have been a Mi Via Waiver consultant since 2014 and have truly enjoyed this role. I feel honored to work with the families I serve and have learned so much from them. I currently serve the Albuquerque Metro area.
I was drawn to the field of social work early on in my career. After working in the social services field in various capacities since 2002, I obtained my masters degree in social work from New Mexico State University in 2012. However, I spent my undergrad years at UNM and am a Lobo at heart!! Music has always been a big part of my life and was also one of my undergraduate majors.
Albuquerque has always been my home! I am married and have two children, a daughter and a son. My family and I enjoy staying active and love to bike and travel together. We are involved in our church and spend a lot of time with our extended family. (We have lots in the area and there's always some sort of gathering happening!) I also love a good mystery novel, my husband's cooking, and coffee.
Consultant
theresa@visionsnm.com

I have been with Visions 21 years. I was a DDW Case Manager for 20 years. I previously worked for NMBHI for one year, and now I have done Mi Via for one year. I have worked in the field of DD for 32 years starting from direct service, service coordinator, state planner, Case Manager and now Mi Via consultant. I live in Pecos and have for the last 20 years and mostly serve Santa Fe and this side of the mountains. I grew up in Wisconsin, but NM is my home, I have been here most of my life. I love to hike, garden and travel. I love advocating for the people I serve.
Consultant
victoria@visionsnm.com
I have been with Visions since September of 2020. I have a background working with children and families for the past 10 years and also doing case management. I graduated with my Master's Degree in Social Work in 2016. I grew up in Las Cruces, NM. I will be serving the southern part of the state of New Mexico. In my free time, I enjoy watching movies and spending time with my family and animals. I love traveling, working out, and also enjoy my time off on the weekends to spend with my family.
jermaine@visionsnm.com
Hello! I cannot wait to read this 15 years from now. 15 more years of new experiences, new friends, new joys, and new challenges to overcome. I have been with Visions since May 2022, and I have loved every second. The people at Visions are stellar individuals. I currently live in Albuquerque, and I serve people as far south as Roswell and as far north as Raton. I was born in Tuscaloosa Alabama. I moved to Pennsylvania at toddler age and lived there for around 20 years. I majored in Communications/Journalism at Shippensburg University for several years, before transferring colleges to The University of Alabama. I lived in Alabama for around 10 years and obtained my Social Work degree from them as well. I am a member of Kappa Alpha Psi Incorporated and I love being a part of leading a community and mentoring the youth.
I have done a lot of work as a social worker on individual and community levels. I try to be one of the most genuine people you could ever meet. I give you the respect and service that I wish to receive. I love the Mi Via Program and all the good it does for families and people with disabilities. Family is important. I am engaged to a beautiful woman both inside and out. We are expecting our first child January 2023! We are having a girl and have named her Ivory Michelle Blackburn. I am going to love being a dad and husband. I like watching the NBA and playing basketball. I love the cinema, but especially horror/supernatural movies. I like fishing, going to festivals, exploring cities, trying different foods, video games, dancing, making videos for social media, volunteering, and relaxing. Anyone who reads this, I wish you a life full of happiness and blessings!
"Plan your life as much as you please, just never forget to live it and always remember that people don't last forever."